Working with the community
Wednesday, January 2, 2013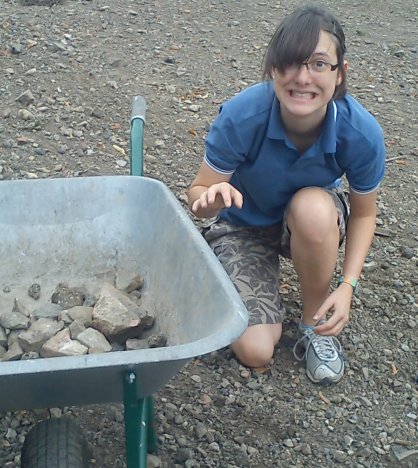 Helping with rubble clearance for the Wisewood Community Garden, Aug 2013. Photo by Nick Waterfield.
Hello, my name is Becca and I started working with Wisewood Methodist Church in August 2013.
My role is to promote links and relationship between the church and the rest of the community in Wisewood, focusing especially on those aged 20-55 (ie those not covered by existing children/young people or senior citizen initiatives).
If you have any ideas for things you want to see happening in your community that you feel the church could help with, get stuck in! You can email me at beccabyde@gmail.com, ring or text me on 07443597851, or look out for me around the neighbourhood.