Contact us
Our Minister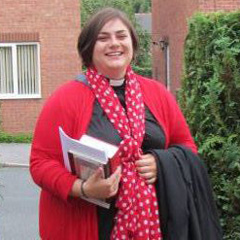 Rev. Katie Leonowicz
Tel: 0114 2294707
Email: katie.leonowicz@methodist.org.uk
Facebook: wisewoodmethodist
Katie works from the office at Wisewood
on Monday mornings 9:00am-12:00noon
when she's available, without appointment.
Katie is available throughout the week,
apart from Friday, which is her day off. 
Room Bookings
We offer rooms for community use. If you wish to book any of our church rooms, please contact either Cliff Pickup 0114 2339604 or Stuart Ronson 0114 2206744.
Find us
Wisewood Methodist Church, Ben Lane, Sheffield, S6 4SB